07/10/11 00:12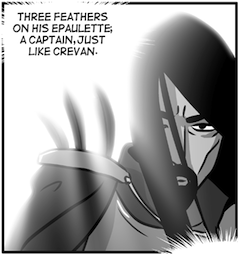 I tried to do three pages this week, but it just didn't work out. Sorry.
Read on from last week's page
here
.
Meanwhile, in the real world Steve Jobs is dead which is a big deal to me.
Apple have been making my digital life a thousand percent more productive and enjoyable ever since I switched to macs back in 2004. Apart from feeling sad for his family and friends, I regret the that none of us will see what the next ten years would have given us had he lived. If he'd died 10 years ago there would be no iTunes, iPhones or iPads and everyone would still be using Windows XP becasue Microsoft wouldn't have had a decent operating system to copy poorly.
Steve Jobs once waved to me, when I didn't run him over at a zebra crossing in Palo Alto a few years back. True story.
Here's waving to you Steve-o. Hats off to you.


Eden McCrea never expected anything bad to happen when she and her friends decided to explore an abandoned cinema, but when they stumble on a five hundred year old conspiracy of astonishing proportions she finds that not only is her own world far more dangerous than she'd ever imagined but that there even worse ones out there.

Otherworld follows the adventures of two very different girls as they peel back the fabrications that have hidden the facts behind the folk tales of the British Isles and beyond. It is a modern day Urban Fantasy drawing on the celtic myths of the Tuatha de Danann and the mystery of conspiracy theory adventure stories.

Otherworld is updated once a week, on or before Friday with several new pages. Get updates so you can read new pages as soon as they are up with the RSS button on the bottom of the sidebar to the right, or by liking the Otherworld Comic page on facebook.