15/06/12 00:54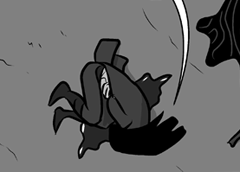 Hey there! Read on from last week
here.
Luckily managed to get this out tonight, even though I ddin't get back home till after 9. It's 1 now.
I've been looking back at the last few pages and the art has been a bit all over the place. It's sort of hard to get good layout when you do one page at a time.
Well, there you go.
08/06/12 00:17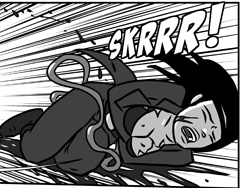 YAY! Read on from fortnight ago
here.
If you're anything like me, you must be resenting me for making you wait for 2 weeks for a page. But you can't hate me today, becasue it's my birthday! and I'm 40, so resent me tomorrow instead.
Meantime, it looks like this battle is reaching it's end. Finally!
Next week. Aftermath.