Chapter 3 Page 70
13/10/11 21:06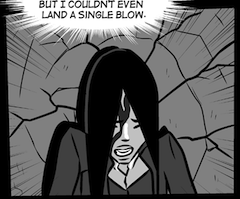 I'm not even going to make excuses. Read on from page 69
here
.
I did try to get 3 pages done this week, got them all inked, but ran out of time toning.
So the good news is the vote incentive sketch this week is inked. The bad news is, its not very good. :(
Well, since there's not a lot to say about this week's page, lets just chat.
Um... How are you doing? Have you done something different with your hair? It looks nice.