Chapter 2 Pages 25-28
24/03/11 22:55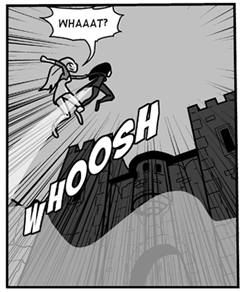 Back again for more!? GREAT! Welcome.
Continue reading from last weeks page
here
.
What the hell are those cat monkey things? And why so scary? This week lets see what lengths our two awesome heroines will go to, trying to escape. And will they? Just a click away to find out.
As usual, thanks for checking it out, if it's stoking your boat, tell your chums, vote it up at Top Web Comics, or give us some facebook love.
Till next week.