Chapter 2 Cover
18/05/11 21:59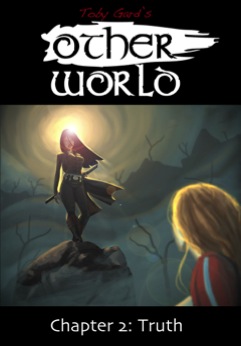 We now have a cover for
Chapter 2
so go check it out!
If you would like a higher rez version, then go and vote for Otherworld on
Top Web Comics
and it shall be yours!
We have slipped down to 194 and it's making me all sad and stuff. So even if you don't like the picture, vote us up anyway and make a sad balding old man into a happier balding old man.
See you next week for Chapter 3.