Chapter 3 Page 9-10
17/06/11 00:58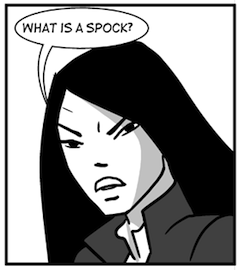 Ah yes. Two pages this week. Read on from last week
here.
How I believed I would get three pages done this week. In fact I was really close.
So the big news this week is I'm trying a different thing for the Top Web comics voteing thingy.
When you get to the last page this week, instead of no thumbnail for the next page, there is a special Top Web Comics thumbnail. Clicking that will give you bonus material every week, if you vote.
This week it is one extra panel, I think the best panel of the week.
In future the voting incentive is likly to only be rough pencils. But because I got so close to finishing a third page, I can give you this one instead.
Let me know if this is an awesome idea of if it riles you up!