17-24
07/12/10 22:55 Filed in:
comic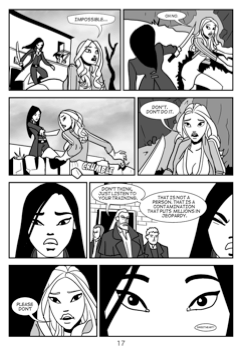 Seven new pages to read!
With Katlyn poised to kill Eden, the question is what will she do?
To have any idea, we need to know who she is and why she is with these killers. In this new scene you will see a critical part of Katlyn's origin story and of course, some fairly awesome powers.
As usual, comment me up here oron the facebook page if you're digging it.
See you on the other side.