Chapter 3 Page 84
19/01/12 23:40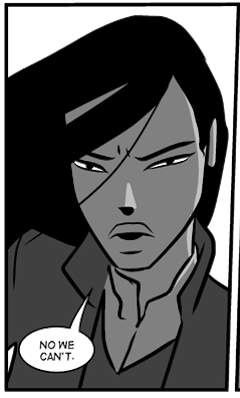 Holy moley. Another page. Read on from last week
here.
Still no sign of work letting up and updates expanding again, although it's still my firm intention to do so, as soon as I am able.
Hope everyone's new year is going well. It's been a bit shit for me so far, so I'm going to have another one.
The year of the Dragon is going to be much better.