Chapter 2 Pages 29-32
28/03/11 19:48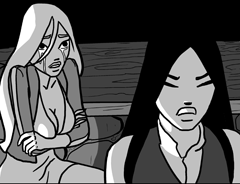 Really early update this week.
I wanted to finally let the Truth out. The secret that The Order has been killing to keep for centuries.
Read on from last week by clicking
here
.
Next week we will get into how, and maybe have some soup :)
See you next Friday!