Chapter 3 Pages 19-21
03/07/11 21:59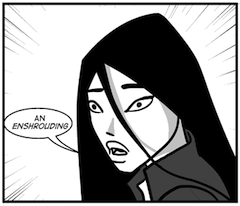 Three pages this week.
Continue from last week
here.
How is Eden going to convince Katlyn that she's not a spy, when she is by birth, the perfect spy?
Otherworld seems to have stabilized in the mid 50's at Top Web Comics, thanks to all of you who vote when you finish reading.
Perhaps as the adventure continues we'll see it slowly climb up higher, but it's mostly holding its own among comics that have been going for years, so I'm more than happy.
See you next week.